Derma Roller For Hair Growth 0.5mm
Regular price
Sale price
$10.50 USD
Unit price
per
Sale
Sold out
Secured and trusted checkout with:
One of the best proven ways to regrow hair is by the use of a derma roller or a micro needling device. Multiple studies show and confirm that micro needling works in promoting hair growth in both men and women and when used in conjunction with a hair serum, many people will see far more superior results.
Studies also confirm that micro needling by itself (without any hair loss topicals), promote hair growth and wound healing. 
Using a derma roller seems simple, but the device has tons of tiny needles, so it should be handled with care.
Directions: 
To use a derma roller for hair regrowth, focus on the scalp. Run the roller across the scalp in multiple directions: 2-3 times, horizontally, vertically, and diagonally — in that order. Press down firmly enough so you feel some pressure, but not hard enough to where you feel pain. Don't roll over the same area too many times. This can cause injury or even an infection if you break the skin. 
Do not press too hard! You do not need to bleed! 
The derma roller works best with light pressure!
Derma rolling is one of the two major mechanical methods you can use to stimulate your hair growth. The other is scalp massage. Studies confirm that scalp massages along with your hair oiling helps to stimulate growth because it helps to stimulate blood flow. 
Apply hair oil, serum etc. to the areas and massage for 4-5 minutes. Do not coat your derma roller with oil! Apply the oil using a cotton ball or "clean fingers"!
***For best results, use a derma roller ONCE per week. Derma rolling more than once per week can do more harm than good.*** 

After you begin to see results, you can lessen the usage of your derma roller to once a month. 
Most people see favorable results within 8-10 weeks. You must be patient while waiting for the results to show, no matter how good the derma roller is. Consistent and regular usage is key in using a derma roller for hair growth.
Failure to properly clean and care for your derma roller can increase the risk of an infection.

When it comes to sterilizing your derma roller, there are two basic ways. You can soak it in alcohol or boil it. Whichever way you choose, remember to allow the derma roller to air dry.
Allow to air dry and place back into the case. 
Never share a derma roller.
Replace your derma roller every 3 months. 
There is also a risk of damaging the surrounding hair follicles and removing healthy hair strands, which can occur if hair gets stuck in the roller. Please, only apply the roller to bald areas on your scalp. Try to stay away from areas that have more hair. 
Anyone can use a derma roller, but not everyone should. People with skin conditions like psoriasis and eczema, or a history of blood clots or if you are diabetic or on blood thinners, should check with a doctor or dermatologist before using a derma roller.
Usually, the micro-needled area will be red and inflamed for a few days after the procedure. But all side effects should fade within 5 days. 
Some skin discoloration is normal as we are breaking the skin. 
If you have any questions that haven't been answered here, please contact me before purchasing. 
Return & Refund Policy

I'm a Return and Refund policy. I'm a great place to let your customers know what to do in case they are dissatisfied with their purchase. Having a straightforward refund or exchange policy is a great way to build trust and reassure your customers that they can buy with confidence.
Shipping Info

I'm a shipping policy. I'm a great place to add more information about your shipping methods, packaging and cost. Providing straightforward information about your shipping policy is a great way to build trust and reassure your customers that they can buy from you with confidence.
Share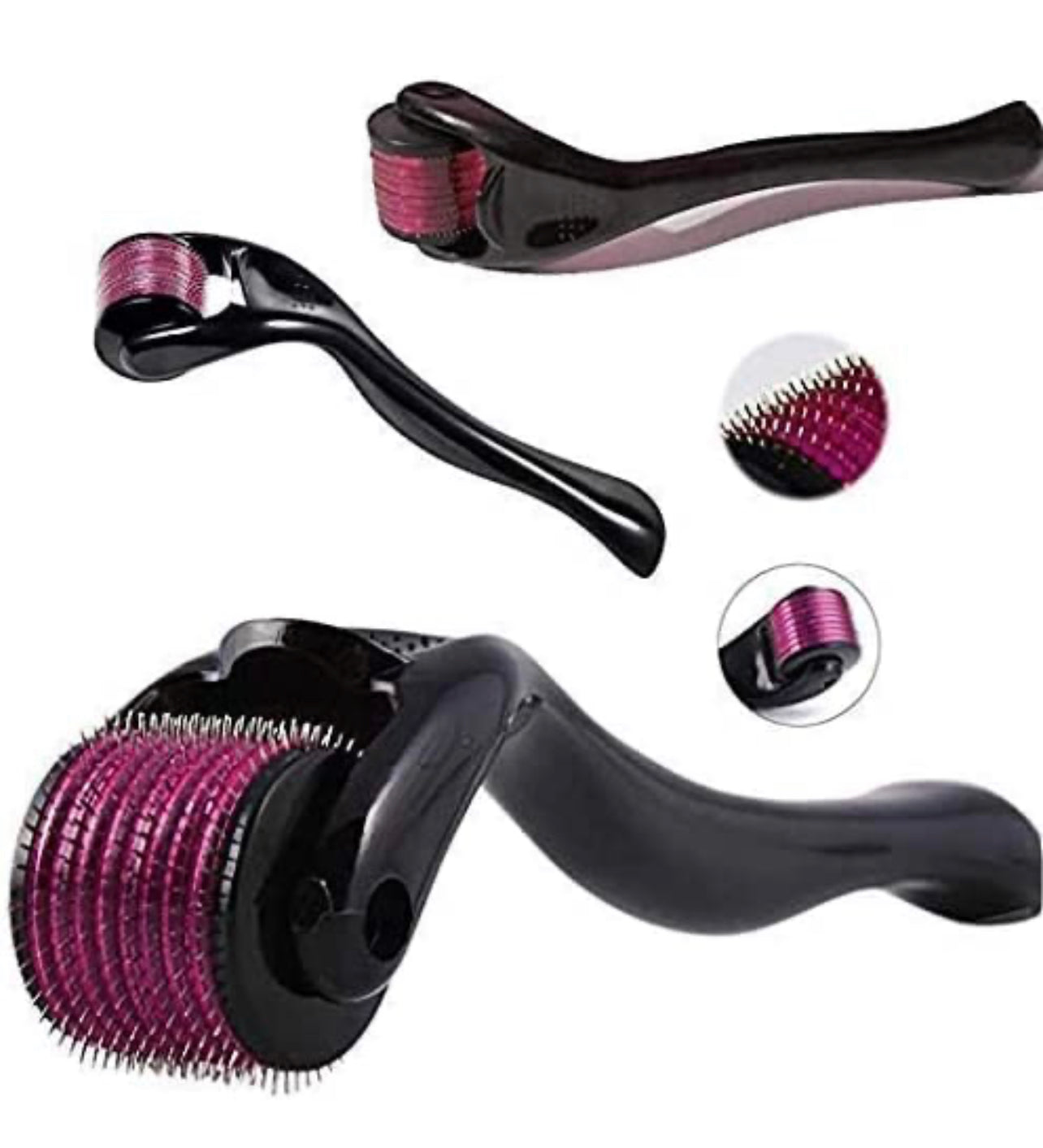 Love this roller. Be sure to clean it between uses
The best item I have ever brought absolutely love it
Bought this after seeing a few YouTube videos about derma rolling. I'm yet to see results as I've only used a few times but it's easy to use and not as painful as I thought it would be.
Already had a Derma Roller Boolsvard and bought one for my sister
Love my new derma roller quick delivery