Organic Alopecia Hair Oil
Regular price
Sale price
$16.50 USD
Unit price
per
Sale
Sold out
Secured and trusted checkout with:
 Introducing our revolutionary Alopecia Hair Growth Oil, a premium solution designed to combat hair loss and promote healthy hair regrowth. Formulated with a blend of natural ingredients known for their nourishing and stimulating properties, this oil is specifically developed to address the needs of individuals experiencing alopecia.
Our Alopecia Hair Growth Oil is meticulously crafted to provide a comprehensive approach to hair care. It works by targeting the underlying causes of alopecia, including hormonal imbalances, scalp inflammation, and follicle damage. With consistent use, our oil helps to rejuvenate and strengthen hair follicles, encouraging the growth of new, healthy hair strands.
The key ingredients in our hair growth oil work synergistically to deliver remarkable results. Nourishing oils such as Pumpkin Seed, Egyptian Black Castor, and Sunflower deeply penetrate the scalp, moisturizing and revitalizing it from within. These oils are packed with essential fatty acids, vitamins, and antioxidants that promote a healthy scalp environment for hair growth.
Our formula also incorporates potent botanical extracts like Saw Palmetto, Amla Root and Nettle Root, which are known for their ability to inhibit the production of DHT (dihydrotestosterone), a hormone linked to hair loss. By reducing DHT levels, our oil helps to prevent further hair loss and allows for the regrowth of strong, voluminous hair.
To use the Alopecia Hair Growth Oil, simply apply a few drops to the affected areas of the scalp and gently massage it in. For optimal results, it is recommended to use the oil regularly, preferably as part of a comprehensive hair care routine that includes gentle cleansing and conditioning.
Experience the transformational power of our Alopecia Hair Growth Oil and regain your confidence with a fuller, thicker head of hair. Say goodbye to the distress of alopecia and embrace a future where healthy, beautiful hair is within reach. Try our Alopecia Hair Growth Oil today and unlock the potential for a revitalized hair journey.
Included in this hair oil blend are Ayurvedic herbs such as: Amla, Bhringraj and Brahmi., Saw Palmetto and Nettle Root.  Carrier oils: Pumpkin Seed Oil, Egyptian Black Seed Oil, Jamaican Black Castor and Egyptian Black Castor Oil. Peppermint Oil, Lavender, Tea Tree, Rosemary and Ylang Ylang.
Please do a patch test in case of allergic reactions. 
Return & Refund Policy

I'm a Return and Refund policy. I'm a great place to let your customers know what to do in case they are dissatisfied with their purchase. Having a straightforward refund or exchange policy is a great way to build trust and reassure your customers that they can buy with confidence.
Shipping Info

I'm a shipping policy. I'm a great place to add more information about your shipping methods, packaging and cost. Providing straightforward information about your shipping policy is a great way to build trust and reassure your customers that they can buy from you with confidence.
Share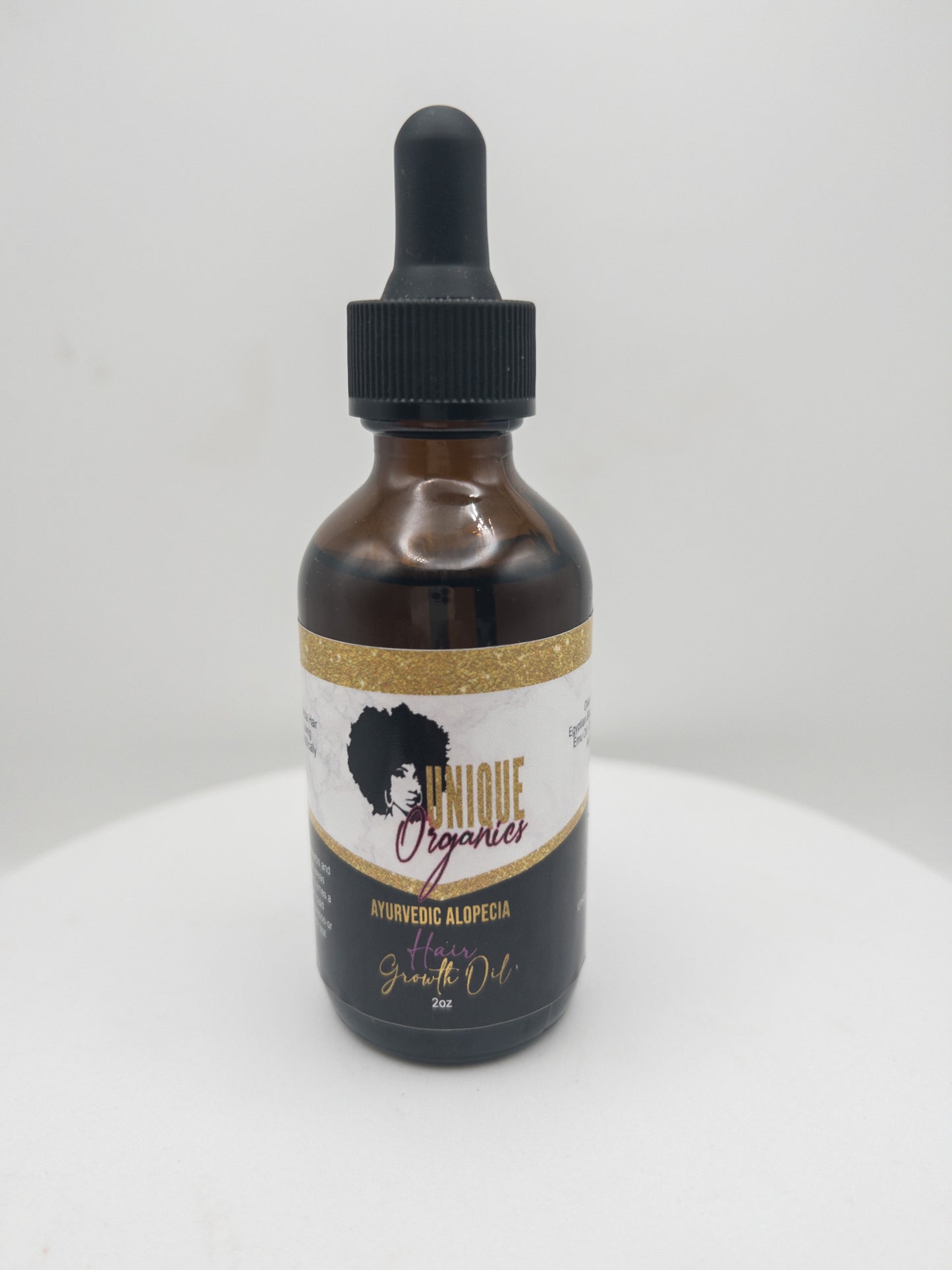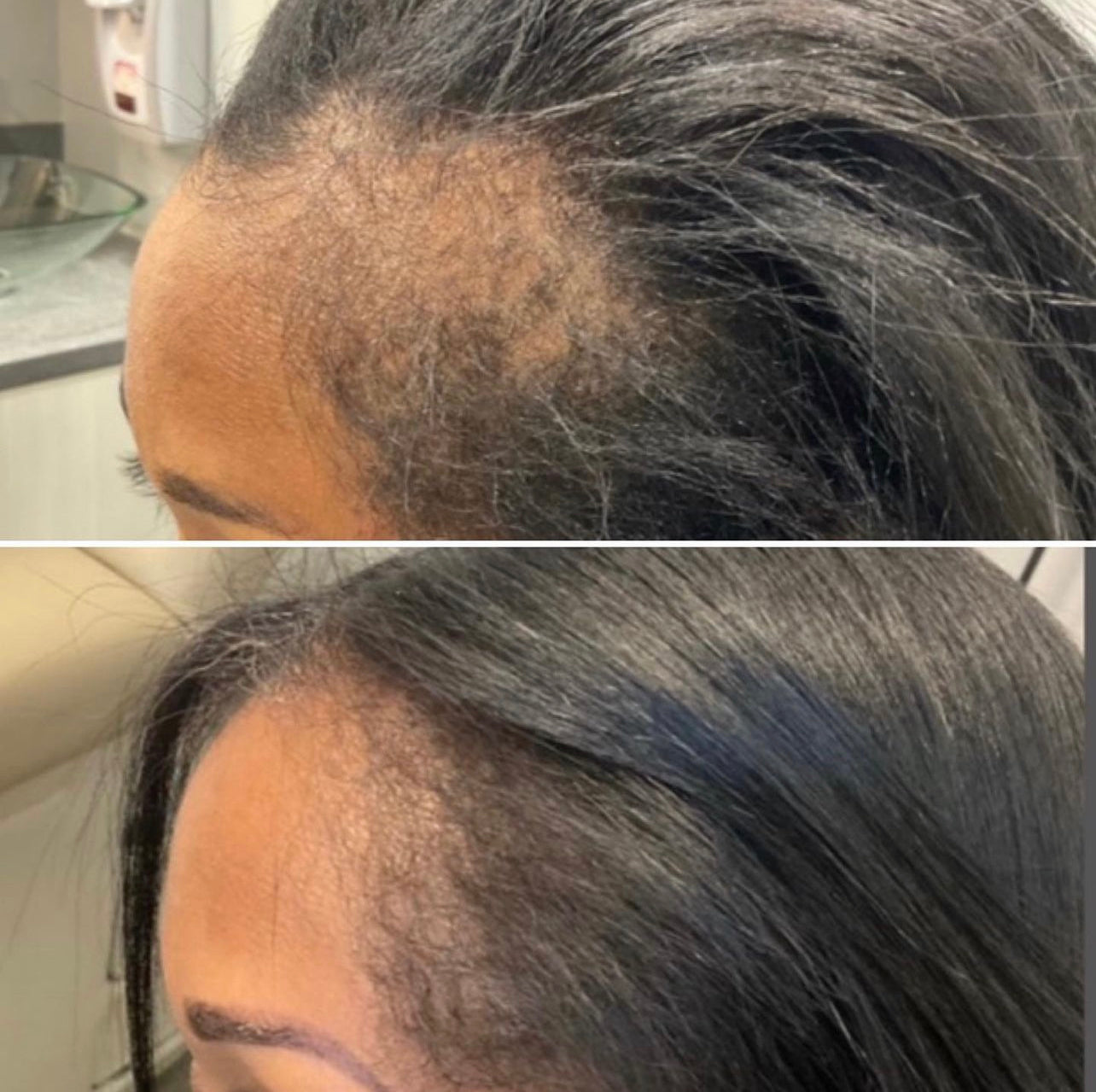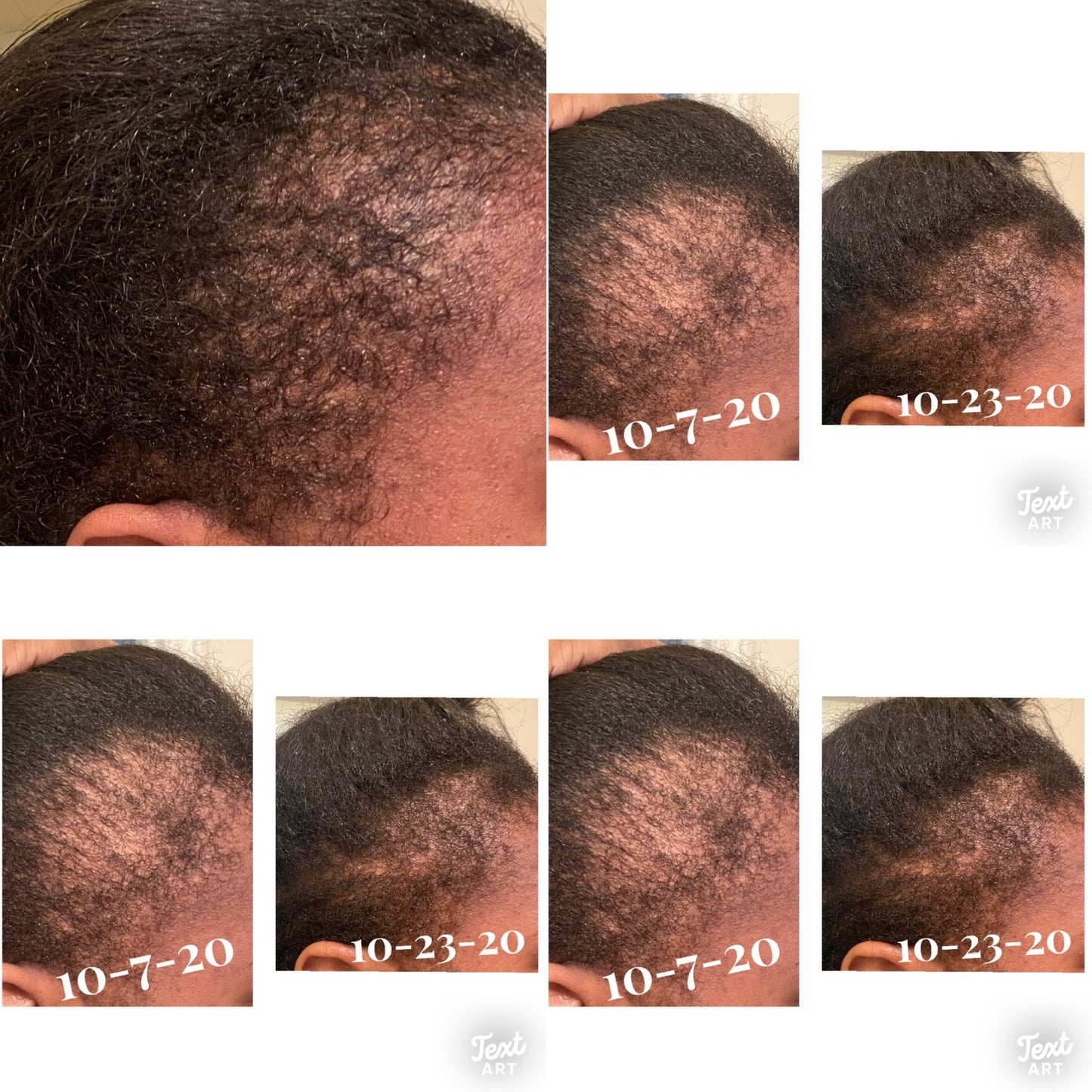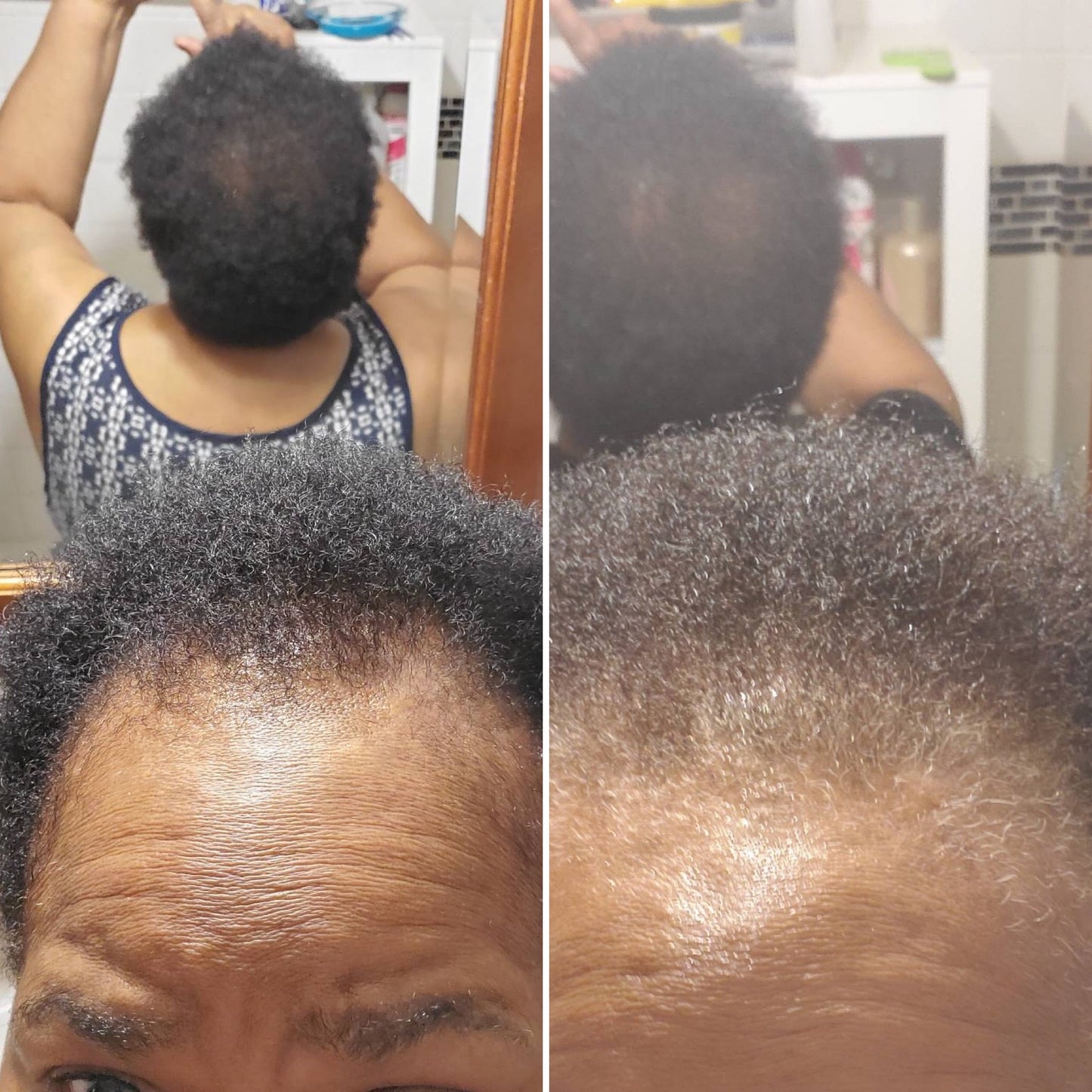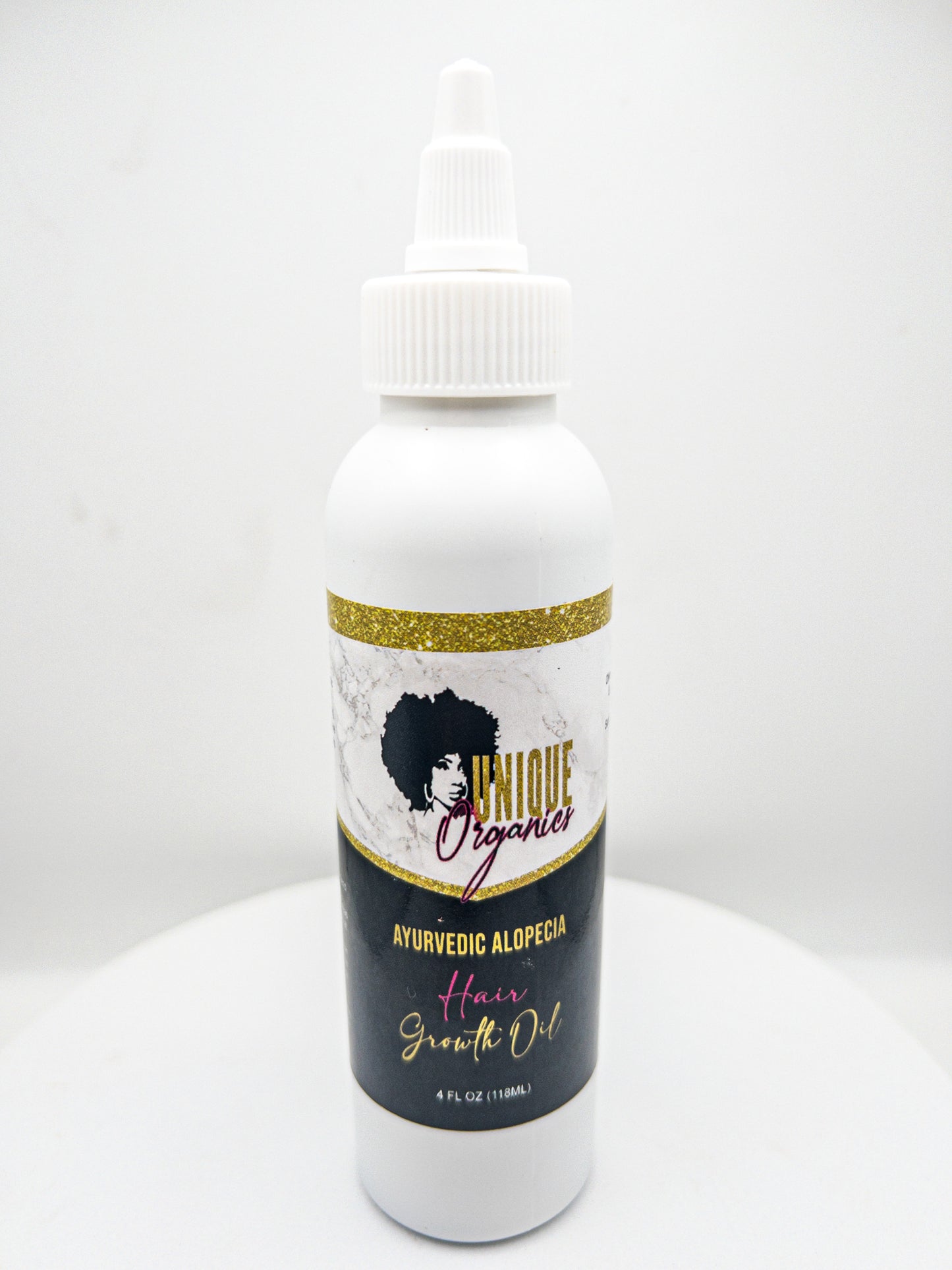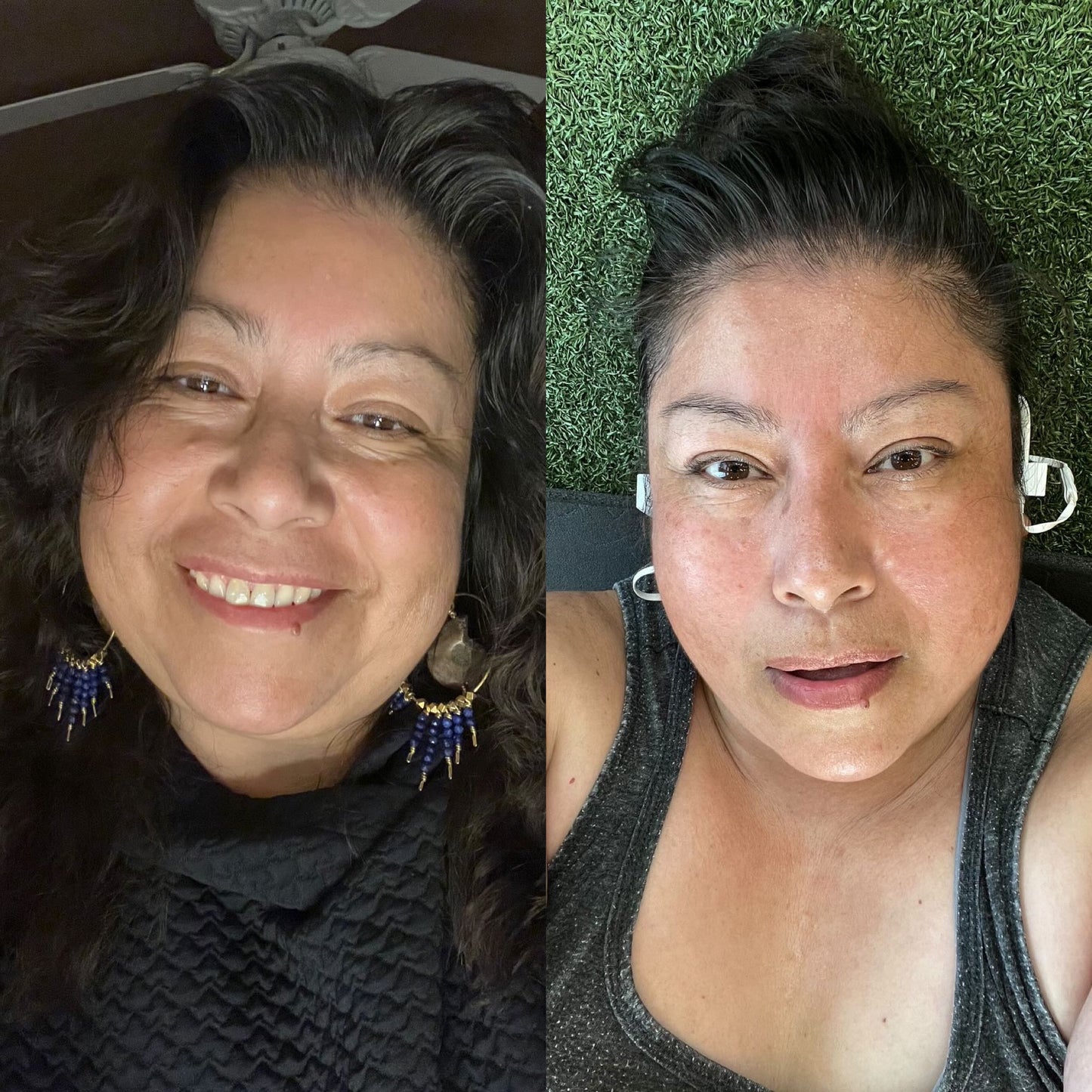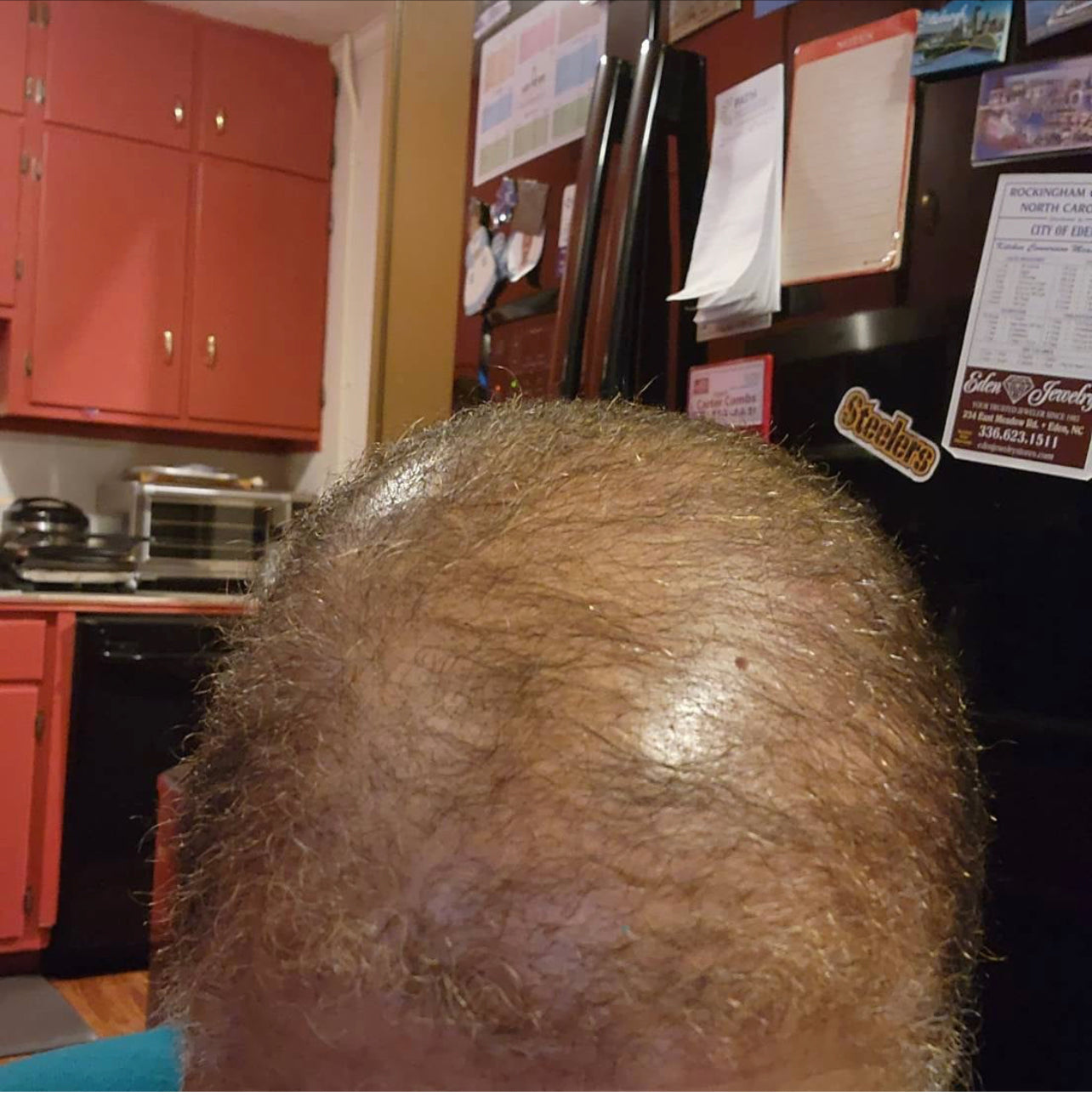 Finally Something That Worked For Me
I'm so excited that I found this hair oil. I've been searching for years for a hair oil to help. It took about 2 months to start seeing results but that's okay. Thank you for creating an amazing hair oil.
I Love Your Hair Products
Thank you so much! I love ur hair products!! I have alopecia and I can see the thickness in my hair and my bald spot has hair in it!!!
My Hair Feels Stronger
Amy on Mar 22, 2023
5 out of 5 stars
Haven't used long, only a few days, but already the hair feels stronger and more supple; scalp is calm. Nice experience!
It's too soon to tell, but I can say that my hair did feel softer. I haven't had it long enough to really tell down the road. I am looking to great expectations.. .
So far I'm loving it.
My hair is growing after 2-3 weeks. So happy I found this product!!